Chef has been part of the system automation space for years. In that time we have seen the evolution of how organizations make use of automation and the key part it plays in the successful building and deployment of software. New technologies and methods are on the horizon, some already being used by innovative organizations. We want to share with you our plans for the future and how our projects and focus will evolve.

TECHNICAL REQUIREMENTS

This workshop will be an introduction to the Habitat project. We will go through the installation and set up if the habitat environment, the creation and use of Plan files to create artifacts, configuring the peering protocols, and exporting habitat-built applications to other container environments. 

Depending on time, we may also look at porting existing apps to Habitat and what sorts of changes are needed for that exercise. 

We'll be working with Linux hosts in AWS, so attendees should bring a computer or tablet with an SSH client. They can also install on their own systems, but we'll be limited in our ability to troubleshoot to just Macs or Linux; the Windows environment is brand new. 


Vorkenntnisse
This talk assumes no specific knowledge of Chef or other automation software, but attendees should be comfortable at the command line and with a text-based editor.
Lernziele
This workshop will guide attendees through the installation and use of Chef's new project.
//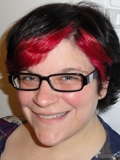 Mandi Walls

@lnxchk
is the Technical Community Manager for EMEA at Chef. She has been with Chef since 2011, helping people worldwide with their Chef journeys.